Melbet Anti-Money Laundering
Melbet complies with all rules and takes all necessary steps to prevent terrorist financing attempts and money laundering. We are against any fraudulent activity. In case of suspicions regarding the rascal actions of the player, we undertake to inform the relevant authorities. Any funds illegally transferred to the player's account, we are required to block and take action in accordance with the rules of the anti-money laundering policy.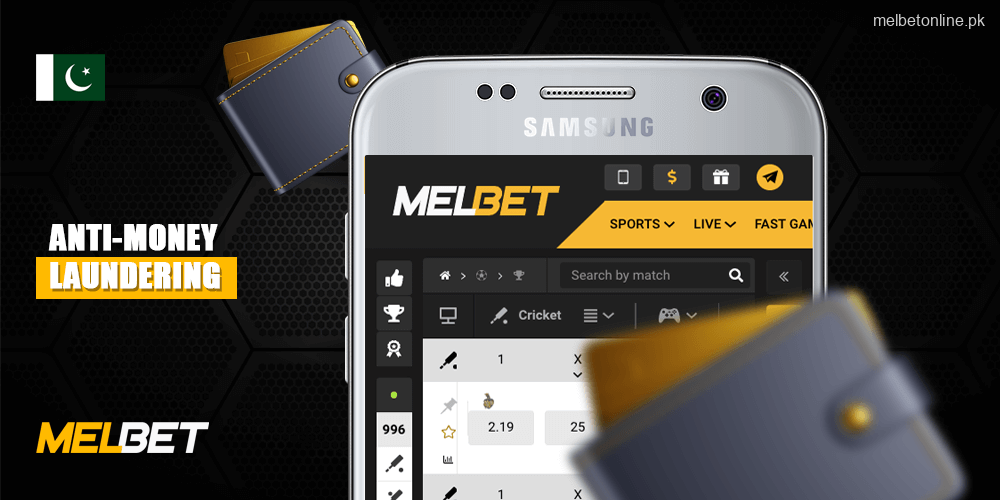 What is money laundering?
Money laundering under Melbet betting company policy means:
Concealment of financial information necessary for the company;
Use of data, funds, and property obtained illegally.
When a player opens an account on our site or download Melbet apk, he must agree to the following points:
Comply with laws and rules regarding terrorism financial activity and money laundering;
Deposit funds only those that were received legally and that there is confirmation;
Provide us with any information necessary to approve the financial data and the legitimacy of the user's funds.
Actions of Melbet against money laundering
We save all the information that the user entered, as well as the data that is specified in the documents for verification;
We monitor the actions of the players and stop any suspicious activity on our site;
If we suspect money laundering or criminal activity, we will block the account and transmit the user's data to the appropriate authorities;
Under international law, we are not required to inform the user of our assumptions. Also, we do not notify that information about the player's activity has been transferred to the appropriate law enforcement agencies;
After receiving information about you, we verify the data with the list of persons suspected of financial fraud.
To verify the data, we can request the following documents from the user:
Passport or any ID card;
Last utility bill;
Other documents confirm your place of residence.
In some cases, we may also require notarized copies of documents from you.